Published: 2017.11.22 11:11
Assembly

The main body of the Federation is the Plenary Assembly, which consists of the members of the Federation. The Plenary Assembly shall be convened once a year or if needed. The leadership election shall be held every three years.


The Chairmanship


The Presidium is the main administrator body of the Federation, which consists of 5 members.

Members of the Presidium: Dr. Gyula Várszegi, Tibor Bolla, Attila Nagy, Dr. Gábor Tenk, Dr. Ivett Varga
Chairman: Dr. Gyula Várszegi
Vice-chairman: Attila Nagy



Dr. Gyula Várszegi

Qualifications: power plant technician, transportation engineer (faculty of vehicle operation), expert at transport economics, expert at investment organisation, Doctor of Economic Sciences (Transport Economics).

Positions: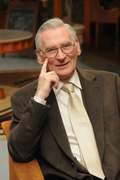 | | |
| --- | --- |
| 1954 | Épfu, construction foreman, Head of the Technical Department |
| 1972 | MÁV, Technical Deputy Chief Executive Officer - . Chief Executive Officer |
| 1985 | Épfu Deputy Chief Executive Officer |
| 1989 | Épfu Deputy Chief Executive Officer |
| 1996 | Ganz, Technical Chief Executive Officer |
| 2003 | Municipality of Budapest, Senior Advisor |
| 2006 | Metróber, Director of Development |
| 2011 | BKV Zrt. Chief Executive Officer |


Professional achievements: foundation of METROINVEST, the first Hungarian prime contracting company, initiation of the automatic train control system development of domestic metro and tram cars, several technical patents, joining of the railway EURO-CITY system, putting into service the railway "COMFORT" car, the issuance of MÁV electrification debts, the initiation of manager training at MÁV, the production of special railway wagons, the reconstruction of the articulated tram, putting into service metro lines 2. and 3., the extension of the Millenium Underground and the widening of Árpád-bridge.
In 1986 he received the "Excellent Inventor" award and in 1997 the "Innovation award".
Between 1976 and 1986 he was the member of the International Metro Commission (UITP) and between 1986 and 1988 the Board member of the International Union of Railways (UIC).



Tibor Bolla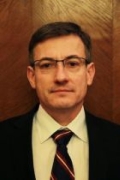 He is a certified financial economist, and a certified corporate managing agricultural engineer. After graduating from the University of Agricultural Sciences in Gödöllő, he also obtained a diploma at the College of Finance and Accountancy. He is also a chartered accountant and has high-level foreign trade qualifications. Between 1993 and 2003, he worked for the company managing and privatizing state-owned assets as a manager and director (ÁV Rt. and ÁPV Rt.), then spent nearly 6 years at a financial company as a deputy CEO (Cívis Credit Pénzügyi Szolgáltató Zrt.). Then he became the financial deputy CEO of BKV Zrt., directing the company's economic, financial and sales processes. Since 1 January 2015 he has been leading the Company first as Chairman-CEO till 5 November 2019 and since 6 November 2019 as the CEO of BKV Zrt.

Dr. Majó-Petri Zoltán
Faculty of Economics
2016 – till now

Executive CEO Szeged Transport Company, 6720 Szeged, Zrínyi u. 4-8.

Digital development of parking system, deploying parking machines, introducing payment by bankcard and paypass

On-board ticket machines on the entire vehicle fleet

Free wifi on public transport vehicles

2010 - 2014
Economic and Technical CEO University of Szeged, Economic and Technical Directorate
2004 - 2010
Development director University of Szeged, Training and Information Centre,
2002 - 2004
Executive director Dalson Dawney Kft
1998 - 2002
Executive director Diák - Bónusz Kht,
1996 – 1998
Executive director Universitas Szeged Kht.,
1992 – 1996
Office leader József Attila University, Student Services Office
STUDIES
01. September 2004– 30 June 2008.
PhD, Associate Professor University of Szeged, Institute of Business Studies, Marketing Management Department
01. September 2000– 30 June 2004.
Adjunct Professor University of Szeged, Institute of Business Studies, Marketing Management Department
01 September 1994 – 30 June 2000..
Economist József Attila University Faculty of Economics

Dr. Gábor Tenk
economist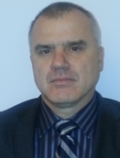 Qualifications:
agronomer – Pannon University of Agriculture Mosonmagyaróvár (1989)
economist specialized in marketing - Marx Károly University of Economy Egyetem, Budapest (1992)
PhD doktor - Pannon University of Agriculture Mosonmagyaróvár (1999)

Positions, task:
| | |
| --- | --- |
| 1991 | Dunabank Mosonmagyaróvár, financing bureau leader |
| 1993 | Unicbank Győr, financing agent |
| 1995 | Inter-Europa Bank Győr, branch director: setting up the branch, establishing client network, sales activity |
| 1998 | OTP Bank Nyrt. Győr, directing service for company and self - governmental clients in three, later in 5 counties |
| 2008 | OTP Banka Slovensko Bratislava, OTP Bank Slovakia, director for retail and corporate fields |
| 2011 | Hungarian National Organisation for Rescue Services, Ajka, government official, inspection of economic activities of MAL Zrt under state control |
| 2011 | Duna Savings Bank, Győr, director |
| 2013 | Inter Tan-ker Zrt., deputy CEO |
| 2014 | Inter Tan-ker Zrt. CEO |
Important accomplishment: Inter Tan-Ker Zrt. has been providing high quality public transport services to the city of Debrecen for 9 years and for 4 years for BKV Zrt., too.
Tibor Keszthelyi
He graduated from Budapest University of Technology as a civil engineer.
After this, he obtained a degree in engineering economics at the Budapest University of Economics.
After completing his studies, he started working as a designer at FŐMTERV
| | |
| --- | --- |
| 2005-2006: | FŐMTERV Zrt. Head of Office |
| 2007-2012: | FŐMTERV Zrt. Transport Design Director |
| 2012-től: | FŐMTERV Zrt. Chairman-CEO |